In Concert: Wilson A – EP Release show ft. Alexandra Alden and others
November 23, 2023
7:00 pm - 11:59 pm
Sponsored by: NHpopkanjers + Prins Bernard Cultuurfonds en NHpop!
EP RELEASE BABYYY. we're celebrating big the 23rd of november at @toekomstmuziek.venue with our mates @the.band.octopus and @alexandraaldenn !
Wilson A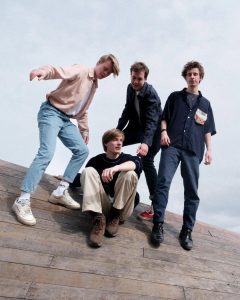 Wilson A. is probably a man. Sometimes he is a pretentious painter, other times a divorced real-estate salesman with a jacuzzi in his garden. Every so often he becomes a 4 piece rockband from Haarlem inspired by Fontaines D.C. and Car Seat Headrest. On the 23th of November Wilson A. will present their first EP in the toekomstmuziek in Amsterdam.
@wilson.a.band
Alexandra Alden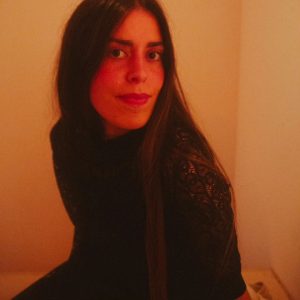 Alexandra Alden, like many, is on a search for belonging. She has lived in four different countries and moves house at least once a year- not necessarily due to her own choosing. For some reason, she can't seem to stay put in one place for too long.
This could be due to extremely bad luck, or due to the fact that fate chooses to push her in and out of moments of comfort and subsequently, discomfort.
It's in the midst of these transitions that Alden's songs come to life, signalling the end of a chapter and the start of a new one.
Alexandra has won the Ad Van Meurs Prijs 2019 (NL) for 'Het Mooiste Liedje' (most beautiful song) with her number 'Darling'. Besides this, she has toured alone and also with her band through Malta, Scandinavia, UK, Italy, Poland, Belgium, Bulgaria, Austria, Germany, Netherlands and the USA. She has also appeared as a judge for two consecutive seasons of Malta's XFactor but doesn't talk about it much.
In 2023, Alden collaborated with prolific illustrator Chris Riddell (boygenius, Phoebe Bridgers, Christian Lee Hutson, Samia, Neil Gaiman) for the release of his reillustrated version of the classic tale 'The Little Prince' during an in-the-round performance in Malta featuring live drawing. She penned the atmospheric ballad, 'Blossom, dearest' for this release which was distributed by LAB Music (NL).
Alden's fascination for multi-disciplinary works has also lead to an ongoing collaboration with Malta's national dance company 'Zfin Malta'.
Octopus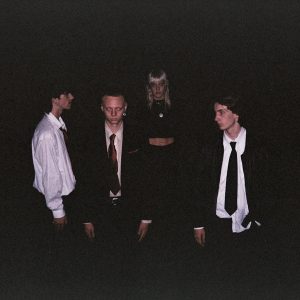 Octopus is a maniacal four-piece psychedelic garage rock band, straight from the Dutch underground. Their live shows are a hysterical experience, influenced by 60's psychedelic, new-wave and punk. With songs about addictions, obsessions and SM, they create a recipe for a brilliant disaster. Octopus is a rage against mediocrity that comforts the troubled and troubles the comfortable.
@the.band.octopus
Line-up:
Alexandra Aldin
Octopus
Wilson A.

Photo poster @uwcsFood: Snacks!
Date: Thursday 23rd of November
Time: 19.00 – 0.00
Location: Toekomstmuziek, Danzigerbocht 29, Amsterdam
Entrance:  Tickets – Ticketprice: 10 euro (7.50 earlybird)