Paradiso Indiestad presents: The Bug Club + Global Charming
The Bug Club: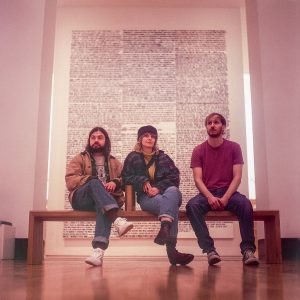 Het schattig genaamde The Bug Club uit Wales is een hechte vriendengroep die muziek maakt met een focus op het vertellen van alledaagse verhalen. Verhalen, doorspekt met een grote dosis humor en veel riffs. De band, die in 2016 ontstaan is, heeft met elkaar afgesproken dat de liedjes niet langer dan twee minuten moeten duren. Hun debuut mini-album 'Pure Particles', dat met 9 nummers slechts 20 minuten duurt, is een vrolijke lo-fi plaat voor een zonnige dag.
https://www.instagram.com/thebugclubband/
Global Charming: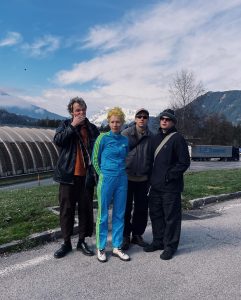 Global Charming are a post-punk quartet emerging from the Amsterdam underground, celebrating the banality of everyday life in minimalism. On their album Mediocre, Brutal the band explore the monotony of daily routines, resulting in a debut that is both infectious, and unsettling in it's weariness.
photo by:@shalitashalitashalita
https://www.instagram.com/global_charming/
More info:
https://www.paradiso.nl/programma/the-bug-club/1339789
𝐈𝐍𝐅𝐎
Date: 19th of December
Time: Doors open at 19.00h, Support 19.30h, Main act 20.30h
Location: Toekomstmuziek, Danzigerbocht 29, Amsterdam
Entrance: Paid >> ticketlink🎫
Gratis met de Indiestadpas 2023
Dit concert is gratis toegankelijk met de Indiestadpas 2023, die verkrijgbaar is via de website van Indiestad. Aanmelden met de Indiestadpas kan via deze link. Let op: er is slechts een beperkt aantal plekken voor dit concert. Kun je niet meer komen? Meld je dan af via indiestad@paradiso.nl en maak iemand anders blij met jouw plekje.